"Make changes for you. Never for someone else. If it's for someone else, you'll never be happy. When you change for a person, you start a vicious cycle of discontent." I sighed. "What do you see when you look in the mirror? A woman worth cheating on? Or a woman worth fighting for?"
Book Details
Title: Cheater's Regret 2 (Curious Liaisons #2)
Author: Rachel Van Dyken
Date Published: May 23, 2017
Number of Pages: 286 pages
Publisher: Skyscape
📚 Series:  Yes, but can be read as a standalone.
📚 Genre: Contemporary Romantic Comedy
📚 POV:  Dual POV.
📚 Cliffhanger: No.
⚠ Content Warnings:  Cheating. Revenge via social media/Silly antics.
⚠ Read if: you are looking for a quick and easy romcom.
Book Blurb from Goodreads
New York Times and USA Today bestselling author Rachel Van Dyken returns with a smoking-hot story about the satisfaction of plotting revenge on your ex—until he turns your world upside down again.
Austin Rogers's dreams of domestic bliss involved watching Netflix and eating hot dogs with the love of her life. But then he cheated on her. And dumped her—as if the whole thing was her fault. To maintain her pride and restore her sanity, she decides to get revenge. It feels immensely satisfying to plot her ex's downfall—but so does kissing him.
Thatch Holloway, a plastic surgeon straight out of residency, knows he ruined the best thing that ever happened to him. But not all cheaters are created equal. He got himself into this messed-up situation—true—but he has his reasons for what happened, and he'd do it all again to protect Austin.
He's not over her. And she's not over him.
Austin wants closure, but since Thatch refuses to give it to her, she takes matters into her own hands. She needs to write a human-interest piece for her MBA, so she demands the full plastic-surgery experience. Sparks fly as they're forced to work together. But Thatch isn't afraid to play dirty in return. And he's still hiding something—something that has the power to destroy not only Austin but their second chance at finding forever…
About the Author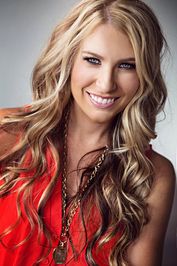 Rachel Van Dyken is the New York Times, Wall Street Journal, and USA Today Bestselling author of regency and contemporary romances.
Connect with the author! TWITTER: @RachVD
EMAIL ME: rachelvandykenauthor@gmail.com
My Review
Sometimes, the sequel can be better the initial installment. This is the case for Cheater's Regret. I enjoyed this one infinitely more compared to the first book of the series.
The main leads of this book are the best friends of the leads in the last one. We have Austin getting dumped by Thatch (after seeing him kiss another girl) without any valuable reason. This brings her to despair, seeking closure from the doctor.
This brings Austin to a revenge plot to help herself move on and recover from this unexpected ending of their relationship. With the former leads Lucas and Avery on her side, Austin sets a series of ridiculous pranks that are surely reminiscent of some well-loved romcoms.
On the other end of it all, Austin and Thatch work through rekindling their relationship as nothing can stop the sizzling chemistry these two have.
If you are looking for a fun time with a pinch of angst in between, this book is definitely one to pick up!
My Book Rating Breakdown
🌼 Blurb:⭐⭐⭐⭐☆
🌼 Main Character:⭐⭐⭐⭐☆
🌼 Significant Other: ⭐⭐⭐☆☆
🌼 Support Characters:⭐⭐⭐⭐☆
🌼 Writing Style:⭐⭐⭐⭐⭐
🌼 Character Development:⭐⭐⭐☆☆
🌼 Romance: ⭐⭐⭐⭐☆
🌼 Pacing: ⭐⭐⭐⭐☆
🌼 Ending: ⭐⭐⭐⭐☆
🌼 Unputdownability: ⭐⭐⭐⭐☆
🌼 Book Cover:⭐⭐⭐⭐☆
🌼 Audiobook Production: ⭐⭐⭐⭐⭐
☁ FINAL VERDICT: 4/5 ☁
⭐⭐⭐⭐

♡ , Yna the Mood Reader
📚 Goodreads♡ Bookstagram ♡ Facebook ♡ Twitter 📚