Hey, (mood) readers!
Last December, I received a lovely nomination from Morrisa of Morr Books. Morrisa runs a blog with book reviews, blog tours, author interviews, book memes, and other bookish content. Please do check out her blog and visit them soon.
By the way, thank you so much Morr! I'm so touched that you included my blog!
The Mystery Blogger Award is an award for amazing bloggers with ingenious posts. Their blog not only captivates; it inspires and motivates. They are one of the best out there, and they deserve every recognition they get. This award is also for bloggers who find fun and inspiration in blogging; and they do it with so much love and passion.
Thank you Morr for tagging me & thanks to Okoto for creating the tag!
How does it work?
Put the award logo/image on your blog.
List the rules.
Thank whoever nominated you and provide a link to their blog.
Mention the creator of the award and provide a link as well.
Tell your readers 3 things about yourself.
You have to nominate 10 – 20 people.
Notify your nominees by commenting on their blog.
Ask your nominees any 5 questions of your choice.

Facts About Me
I am a fried chicken enthusiast and I can eat fried chicken for the rest of my life.
I won a spelling bee when I was in the first grade, but I can never forget my only mistake. I spelled friend as freind.
I love musicals! My few favorites are Miss Saigon, Dear Evan Hansen, The Phantom Of The Opera (especially the 25th anniversary cast), and Hamilton.
Morr's Questions
1. What is a book you've had on your shelf/kindle the longest but still haven't read? I have tons of books that I've had for years now but still have not read. Some of them are 1Q84 by Haruki Murakami, Gabriel's Inferno by Syliva Reynard, and Miss Just Listen by Sarah Dessen.
2. How do you battle reading slumps?
I usually encounter reading slumps when I force myself to read certain genres when I am not in the mood. To beat this, I often reach for old favorites or an interesting audiobook to push me along.
3. What's your favorite recipe that you like to make, or you like someone to make for you?Aside from my all time favorite fried chicken, close friends and family rave over the Filipino food that I can cook. My specialties are adobo, caldereta, and lumpiang shanghai.
For reference, here are some photos borrowed from Google: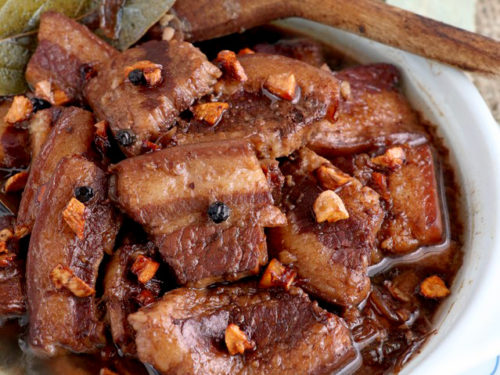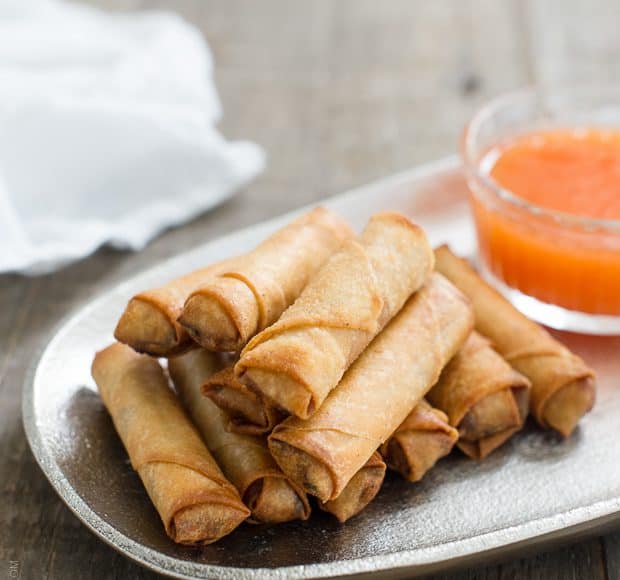 4. Hardcover, paperback, or e-book?
Ever since my eyesight has worsened, I tend to prefer e-books now. I like taking advantage of being able to adjust the font size and the brightness of the screen as I see fit. It also makes it easier to read before sleeping. But, I still read paperbacks every once in a while.
5. If you could only read one genre (fantasy, sci-fi, contemporary, historical, non-fiction, etc) for the rest of your life, which would you choose?
Given the chance to only stick to one genre for the fest of my life, I will be sticking with romance. Ever since I was a teen, I have been a sucker for romances. Blame it to the hopeless romantic in me, I cannot resist reading about love. May it be for young adults, new adult, and adults, I am sure I will never run out of beautiful stories to discover.

My Nominations
I hope you can do this if you haven't yet! I would surely love getting to know you.

My Questions
I have a weakness towards romance reads. What is one book with a touch of romance that you can recommend to me?
I love travelling, especially going to beaches. What are some beautiful places to visit in your country?
What are your top 5 favorite movies and which one do you recommend I try watching first?
What is one fictional universe that you would like to live in and why?
If you can spend 24 hours with a fictional character, who would you pick and what will you do?
📚 Goodreads ♡ Bookstagram ♡ Facebook ♡ Twitter 📚