"One day you were my friend, and then you became something completely different. Because I wanted you. Because even when it was wrong and you were only seventeen years old I wanted you."
Book Details
Title: Cheater (Curious Liaisons #1)
Author: Rachel Van Dyken
Date Published: February 28 2017
Number of Pages: 317 pages
Publisher: Skyscape
📚 Series:  Yes, but can be read as a standalone.
📚 Genre: NA Contemporary Romance.
📚 POV:  Dual POV.
📚 Cliffhanger: No.
⚠ Content Warnings:  Age difference. Forbidden love. Playboy MC. Sibling hate(?). Dating a sibling's ex.
Book Blurb from Goodreads
Lucas Thorn wasn't born a cheater. All it took was a single moment—say, a certain disastrous incident on the night before his wedding—and boom. Reputation destroyed forever and always. So now he owns it. He has a lady friend for every night of the week (except Sundays—God's day and all), and his rules are simple: No commitments. No exceptions.
But a certain smart-mouthed, strawberry blonde vixen is about to blow that all to hell.
Avery Black has never forgiven Lucas for cheating on her sister. And suddenly being forced to work with him is pretty much a nightmare on steroids. Of course, it does afford her the opportunity to make his life as difficult as possible. But no good revenge scheme comes without payback. Because he didn't become the Lucas Thorn without learning a few things about women.
Now Avery's lust for vengeance has turned into, well, lust. And if Lucas stops cheating, it's definitely not because he's falling in love…
About the Author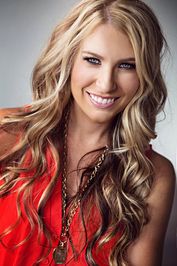 Rachel Van Dyken is the New York Times, Wall Street Journal, and USA Today Bestselling author of regency and contemporary romances.
Connect with the author! TWITTER: @RachVD
EMAIL ME: rachelvandykenauthor@gmail.com
My Review
Rachel Van Dyken is an author who knows how to draw romance lovers in. Cheater is no exception. This book was an easy read, with ridiculous quirks to make you smile or shake your head.
I am currently at a loss on how I should rate this read. From the title, I had to assume that cheater may be in the main character's past, but has something redeemable to make me like them. Unfortunately, it was very hard to, as his playboy personality was sustained within a huge chunk of the book.
I also felt some unease at the backstory that the male lead's ex was the female lead's older sister. Sibling rivalry in terms of their lovelife is a little too weird for me.
But, I enjoyed lots of the conversation and fun banter between the two. Lucas, the male lead, can also become endearing.
If you are looking for a fun time, a few laughs, and silly antics that you shouldn't take too seriously, this book can deliver a good time
My Book Rating Breakdown
🌼 Blurb:⭐⭐⭐☆☆
🌼 Main Character:⭐⭐⭐☆☆
🌼 Significant Other: ⭐⭐⭐☆☆
🌼 Support Characters:⭐⭐⭐☆☆
🌼 Writing Style:⭐⭐⭐⭐☆
🌼 Character Development:⭐⭐⭐☆☆
🌼 Romance: ⭐⭐⭐☆☆
🌼 Pacing: ⭐⭐⭐☆☆
🌼 Ending: ⭐⭐⭐☆☆
🌼 Unputdownability: ⭐⭐⭐⭐☆
🌼 Book Cover:⭐⭐⭐⭐☆
🌼 Audiobook Production: ⭐⭐⭐⭐⭐
☁ FINAL VERDICT: 3.41/5 ☁
⭐⭐⭐

♡ , Yna the Mood Reader
📚 Goodreads♡ Bookstagram ♡ Facebook ♡ Twitter 📚