"Sometimes you have to walk away from the fight in order to win it."
Book Details
Title: Regretting You
Author: Colleen Hoover
Date Published: December 10, 2019
Number of Pages: 365 pages
Publisher: Montlake Romance
📚 Series:  No.
📚 Genre: Contemporary Romance.
📚 POV:  Dual first person POVs.
📚 Cliffhanger: No.
⚠ Content Warnings:  Infidelity. Dealing with deaths in the family. Dubious consent. Recreational drug use. Parent-Child conflicts.
⚠ Read if: you love dramaaaaa.
Book Blurb from Goodreads
From #1 New York Times bestselling author of It Ends with Us comes a poignant novel about family, first love, grief, and betrayal that will touch the hearts of both mothers and daughters.
Morgan Grant and her sixteen-year-old daughter, Clara, would like nothing more than to be nothing alike.
Morgan is determined to prevent her daughter from making the same mistakes she did. By getting pregnant and married way too young, Morgan put her own dreams on hold. Clara doesn't want to follow in her mother's footsteps. Her predictable mother doesn't have a spontaneous bone in her body.
With warring personalities and conflicting goals, Morgan and Clara find it increasingly difficult to coexist. The only person who can bring peace to the household is Chris—Morgan's husband, Clara's father, and the family anchor. But that peace is shattered when Chris is involved in a tragic and questionable accident. The heartbreaking and long-lasting consequences will reach far beyond just Morgan and Clara.
While struggling to rebuild everything that crashed around them, Morgan finds comfort in the last person she expects to, and Clara turns to the one boy she's been forbidden to see. With each passing day, new secrets, resentment, and misunderstandings make mother and daughter fall further apart. So far apart, it might be impossible for them to ever fall back together.
About the Author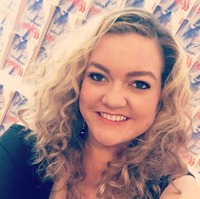 International and #1 New York Times bestselling author of romance, YA, thriller and Women's Fiction. And maybe a ghost story soon.
I don't like to be confined to one genre. If you put me in a box, I'll claw my way out.
My social media username is @colleenhoover pretty much everywhere except my email, which is colleenhooverbooks@gmail.com
Founder of www.thebookwormbox.com charity and Book Bonanza.
My Review
Okayyyy, I finally found the guts to attempt to write a review.
First off, I would like to let you know that CoHo is an auto-buy & auto-read author for me. There is something about the way she writes that really resonates to me that I usually breeze through reading whatever it is that she writes.
Regretting You is a story about a mother, Morgan, and her daughter, Clara. It is hard to describe this book without spoiling what it really is about. I have to say though that this story comes with a lot of drama, so you havr to prepare your heart.
Reading Regretting You felt like reading a YA story and an adult story meshed into one, which is perfectly CoHo. This book also gave a jaw-dropping plot twist, that is also very typically CoHo's style. The book tackled a theme that is very difficult to imagine – something that you wouldn't dare wish happen to you.
The book featured amazing and likable characters, ones that feel very realistic with the way that they react and create decisions. Admittedly, Clara frustrated me at times. I'm a daughter myself of a mom who had me when she was young but I never went as far as Clara did.
All in all, an amazing read. As always, CoHo knew how to capture my heart. Excited for her new book coming out July 2020!
My Book Rating Breakdown
🌼 Blurb:⭐⭐⭐⭐⭐
🌼 Main Character:⭐⭐⭐⭐⭐
🌼 Main Character 2: ⭐⭐⭐⭐☆
🌼 Support Characters:⭐⭐⭐⭐⭐
🌼 Writing Style:⭐⭐⭐⭐⭐
🌼 Character Development:⭐⭐⭐⭐⭐
🌼 Romance: ⭐⭐⭐⭐⭐
🌼 Pacing: ⭐⭐⭐⭐⭐
🌼 Ending: ⭐⭐⭐⭐⭐
🌼 Unputdownability: ⭐⭐⭐⭐⭐
🌼 Book Cover:⭐⭐⭐⭐☆
☁ FINAL VERDICT: 4.81/5 ☁
⭐⭐⭐⭐⭐

♡ , Yna the Mood Reader
📚 Goodreads♡ Bookstagram ♡ Facebook ♡ Twitter 📚