The Liebster Award is a peer recognition award for up and coming bloggers. This award is a great way to get noticed as a new blogger and provides an opportunity to help connect with other new bloggers and help support them in getting recognized as well.
The rules are as follows:
1) Thank the blogger who nominated you.
2) Answer the questions from the person who nominated you.
3) Nominate 5-11 bloggers who have less than 200 followers.
4) Tell your nominees through social media.
5) Ask 11 new questions for your nominees.
Yay! First off, I would like to thank Leah of One More Chapter Blog for this nomination. Leah blogs about her favorite books, book reviews, book hauls, and unboxings. If you love reading, don't forget to follow her. You can also reach her at Twitter. Thank you so much, Leah!
Here are Leah's questions, including my answers!
1. If you could time travel, where and when would you go?
Ah, this is a hard one! If I were to time travel, I'd love to go see the future. Maybe 100 years from now and see what the world would come up to – if it actually still exists by then.
2. What's the most beautiful place you've ever been?
I haven't been out of the Philippines yet, but our country actually offers so much to explore. My favorite place in the Philippines would probably be Boracay. I have been here twice already, but I still want to go back this year or next year. The beach has been recently renovated by the government, and when I visited last year, the water is so much cleaner that it has ever been before. Beaches are my top places to visit and I love spending time in the water.
3. Where was the last place you traveled?
I celebrated my birthday in another beach resort which was about 3 to 4 hours away from Manila. It was in Laiya, Batangas, Philippines and also had a beautiful stretch of sand.
4. If you could ask your pet 3 questions, what would they be?
Here's my little furbaby. Her name is Munchie. 🙂 If I can ask her three questions, it would be: "Is there a place you want to visit?", "Do you love me?" Haha. I know it's crazy, and, "What could I do to make you feel happy?"
5. What's a great book you've read recently?
Two great books that I'm always up for recommending are Sadie and Daisy Jones & The Six.
6. What fictional character do you wish you could meet?
It would probably be a tie between this three.
7. What are your 3 favourite books?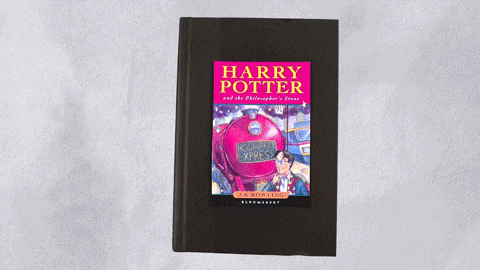 I'm going to cheat a little with this and say, The Harry Potter series, which is comprised of 7 books. Oops. Out of the seven though, my top three are Order of the Phoenix, Goblet of Fire & Sorcerer's Stone.
8. Did you ever like the movie more than the book? What was it?
I have two in mind: Crazy Rich Asians and The Devil Wears Prada.
9. What is your go to Starbucks drink?
It's very hot here in Manila so we are going for cold drinks. I have an order rotation every now and then, but my favorite order is the Green Tea Frappucino
10. What weird food combinations do you really enjoy?
I don't know if it's weird enough but I like potato chips on chocolate and french fries dipped in ice cream.
11. What emoji do you use the most?
I use these two the most:
Now, I nominate the following blogs, in no particular order:
Here are my questions!
What made you start writing about books?
What is your favorite ice cream flavor?
What is your Hogwarts House?
Who are your top 3 favorite authors?
What are the top 5 most used apps on your phone?
What is the best thing about the city you were born in?
What is one book that you wish you can experience reading again for the first time?
What is one fictional universe you would want to spend your life in?
What is a decision that you regret doing?
If you could have a never-ending candle that smelled like anything you wanted, what fragrance would you want it to be?
What are you looking forward to in the coming months?
This was such a fun thing to do! I hope you guys will answer the questions and spread the love to other new bloggers!
📚 Goodreads ♡ Bookstagram ♡ Facebook ♡ Twitter 📚